Welcome to this weeks Book Club Thursday. My BFF Bloggers and I are trying something a little different this. We are going to have a free day. Each one of us will pick our own topic of choice this week. This should be fun. I wonder what my friends will pick. There are so many choices. Got your interest piqued? I hope you will take a peek at each of our blogs this week for our Free Day.
There were so many topics to choose from for this week and it was harder than I thought it would be. But from the graphics I have selected above, you can see that for this week I have selected Historical Romance. To me, historical romances are comfort reads. There is something about the romantic clothes and the genteel manners of the times that draw a reader to the good old days. Of course, that could get old real fast if their wasn't some action added to the mix. A sinister castle, a feisty governess, maybe a pirate or two that lends itself to the drama. Over the years, historicals have grown and changed. No longer do heroines swoon and faint. They are more likely to give the dashing rogue a run for his money, maybe even save his life. Early historicals might have the hero spending his wedding night with his mistress rather than his bride and you were expected to enjoy his caveman attitude, stretching the plausibility that a woman would fall in love with someone like that. I like my heroes alpha, like anyone else would, but I want my heroes faithful and I want that HEA. I also like my heroines to have a brain...and use it. That doesn't mean that I want Ken and Barbie stories historical style either. We can't have everything perfect when they meet, we need that conflict. The wounded warrior looking for that missing piece of his heart and finding it with the vicar's daughter who manages to send those walls tumbling down.
I am going to share a few titles of some my favorites. Some are a little older, some (to me) new classics. Each has touched me and stayed with me in my mind.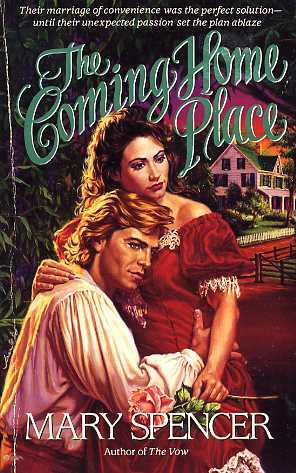 Blurb:
Handsome rancher James Kagan had closed his heart when his childhood sweetheart died, and beautiful Elizabeth Beck had lost everyone on the journey from Tennessee to California, but they discover that the only place they truly belong is in each other's arms.
Comment:
Yes, he was one of those insensitive cavemen. I had a real love/hate reaction to this story. But I never forgot it.
**********
Blurb:
Golden-haired Sabella Rios knew that she was the rightful owner of the Linda Vista ranch in the lush cattle country of Southern California. But her legacy had been stolen by the father of handsome Burt Burnett, who now ruled the vast domain. Sabella vowed she would seduce Burt and marry him - even though he was pledged to another.
Comment:
When you first meet Burt, he was a player. Engaged to be married, he didn't have a problem bedding other women. Then he met Sabella and married her. For the first time in his life he was really in love. He was truly devastated at her betrayal, and in love with him herself, she nearly lost the love of her life.
**********
Blurb:
From the cozy confines of a tiny seaside village to the glittering crush of the a fashionable London soiree comes an enthralling tale of a thoroughly mismatched couple . . . poised to discover the rapture of love.
There was no doubt about it. What Miss Harriet Pomeroy needed was a man. Someone powerful and clever who could help her rout the unscrupulous thieves who were using her beloved caves to hide their loot. But when Harriet summoned Gideon Westbrook, Viscount St. Justin, to her aid, she could not know that she was summoning the devil himself. . . .
Dubbed the Beast of Blackthorne Hall for his scarred face and lecherous past, Gideon was strong and fierce and notoriously menacing. Yet Harriet could not find it in her heart to fear him. For in his tawny gaze she sensed a savage pain she longed to soothe . . . and a searing passion she yearned to answer. Now, caught up in the Beast's clutches, Harriet must find a way to win his heart–and evade the deadly trap of a scheming villain who would see them parted for all time.
Comment:
This is one of my all-time favorite rereads. To me, this book is perfect the way it is.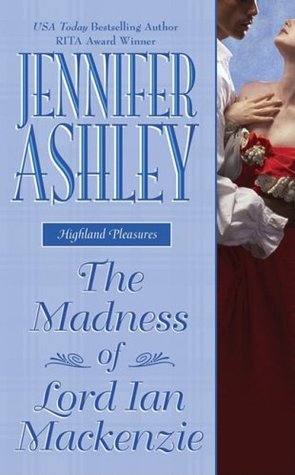 Blurb:
The year is 1881. Meet the Mackenzie family--rich, powerful, dangerous, eccentric. A lady couldn't be seen with them without ruin. Rumors surround them--of tragic violence, of their mistresses, of their dark appetites, of scandals that set England and Scotland abuzz.
The youngest brother, Ian, known as the Mad Mackenzie, spent most of his young life in an asylum, and everyone agrees he is decidedly odd. He's also hard and handsome and has a penchant for Ming pottery and beautiful women.
Beth Ackerley, widow, has recently come into a fortune. She has decided that she wants no more drama in her life. She was raised in drama--an alcoholic father who drove them into the workhouse, a frail mother she had to nurse until her death, a fussy old lady she became constant companion to. No, she wants to take her money and find peace, to travel, to learn art, to sit back and fondly remember her brief but happy marriage to her late husband.
And then Ian Mackenzie decides he wants her.
Comment:
This, to me, is a modern classic. Ian is different from other men and he had a terrible childhood. Beth is his perfect match in every way. This book is the first in the MacKenzie series, and Ms Ashley lets you see scenes with him in the other books and novellas. He has charmed his way into my memory and heart forever.
So what are you some of your favorite Historicals? There are so many wonderful stories to choose from. I hope you share them in the comment box below. And don't forget to join Book Club Thursday next week. It will be
OUT OF THIS WORLD
.